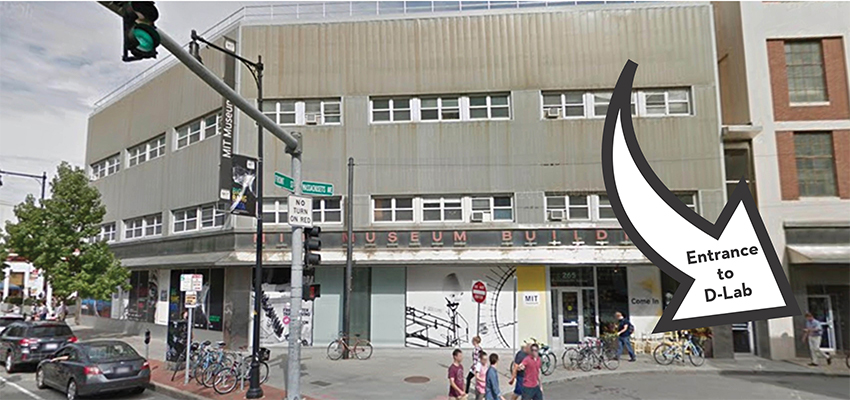 Getting T/here
Public Transportation
Public bus lines: 1, CT1, CT2, 64, 70, 70A, and others
Red Line subway: Central Square (.4 mile), Kendall/MIT (.6 mile)
Blue Bikes (formerly Hubway) Bike Share
Blue Bikes is Metro Boston's public bike share program, with over 1,800 bikes and more than 200 stations across Boston, Brookline, Cambridge, and Somerville.
Closest station: University Park (M32040)
Parking
Street parking: Metered parking along all adjacent streets. Use US quarters (25 cents) or Passport Parking app.
Parking garage: 55 Franklin Street Garage between Sydney and Landsdowne Street
Tours
General Public:
Forty-five-minute tours of MIT D-Lab are offered most weeks when MIT classes are in session.
Registration Day Tour, Tuesday, February 5 at 1 PM.
Weekly Winter-Spring 2019 weekly tour schedule to be announced soon and resume the week of February 11.
Note: General public tours are not intended for school groups.
School Groups: We are not able to offer tours to K-12 school groups at this time.
Special Requests: Email Tours at D-Lab.