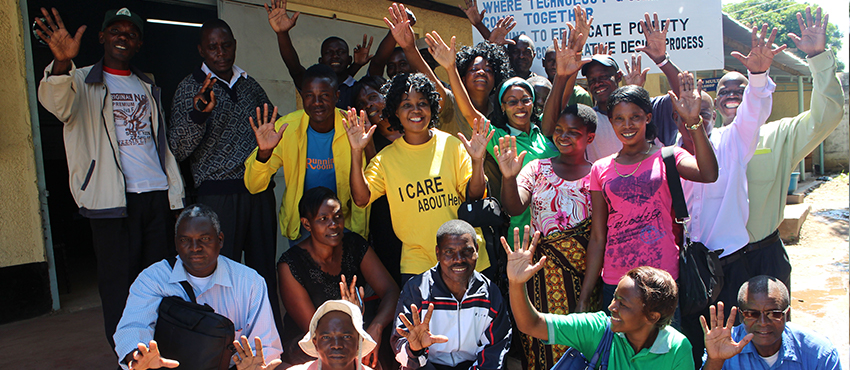 The Innovation Practice group works to understand inclusive innovation as an approach to surfacing deep insights that can lead to better products and services, more equitable value chains, more dynamic local ecosystems, and stronger communities.
We advance and apply our approach within communities of practice that build relationships, enable shared learning, promote collaborative problem-solving, and support collective action by individuals and organizations operating at different scales on a range of challenges. These communities of practice are:
Social Entrepreneurs in the Scale-Ups Fellowship
Social Intrapreneurs in the Practical Impact Alliance
Ecosystem Builders in the Innovation Ecosystem Builder Fellowship
Livelihood Innovation Facilitators in communities around the world
Additionally, we continue to learn through a set of context-based projects in complex settings that take action in the world while simultaneously informing and benefitting from D-Lab's Education and Research groups through student-researcher-practitioner collaborations. These projects explore the practice of our methodologies in:
Humanitarian Innovation with crisis and war-affected people
Inclusive Markets with climate-vulnerable informal economy workers
The workshops we lead within our communities of practice and during project implementation offer transformative experiences that challenge conventions about who, and in what ways, people can contribute to the innovation process. Our methodology builds upon the knowledge, experience, creativity, and skills people bring to the table as essential ingredients to generating solutions and strengthening communities.  
A common goal that joins all of these activities is the creation of practical solutions — technologies, processes, businesses, value chains and ecosystems — that deliver measurable and sustainable improvements over what people experience now and that can serve as building blocks towards lives and communities defined by opportunity instead of poverty.