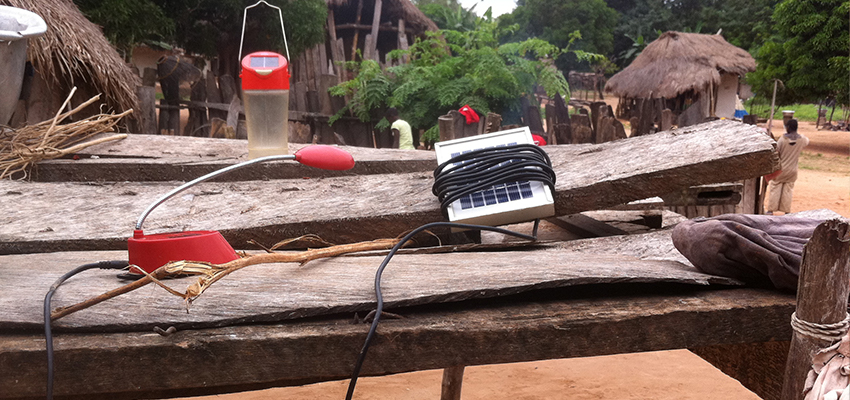 Solar lantern testing, Ghana, 2012.
When a person lives on less than $2 a day — as some 2.7 billion people around the world do — there isn't room for a product like a solar lantern or a water filter to fail.
Launched at MIT in 2012, the Comprehensive Initiative on Technology Evaluation (CITE) is developing new methods for product evaluation in global development. CITE is led by Professor Dan Frey, MIT D-Lab Faculty Research Director and Professor of Mechanical Engineering.
Highly interdisciplinary and working across multiple MIT programs, CITE has had deep engagements with MIT faculty and staff across the Institute.
Current Research Projects
CITE Evaluation Studies & Reports
CITE selects which products to evaluate in coordination with our partners and donors based on factors such as need, CITE expertise, geography, the prevalence of a technology, and more.
 
Methods
CITE uses a combination of tools such as surveys, interviews, sensors, and focus groups to conduct its evaluations. Each evaluation is user- and context-driven, designed to account for the complexity of product deployment in developing countries.
Find out more
Download A Practitioner's Guide for Technology Evaluation in Global Development, a user-friendly, step-by-step framework for adopting the CITE methodology. 
---