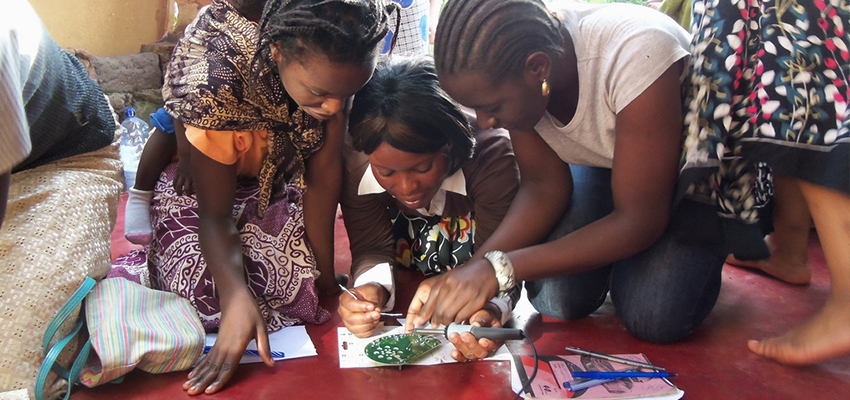 D-Lab student-led radio-building workshop, Zambia.
"Impact is not just the product of innovation – it is the process of innovation."
– Amy Smith, MIT D-Lab Founding Director
And the process of measuring our impact – on D-Lab students, on the communities around the world with which we work, on how research is carried in vulnerable communities, and much more – is something we take seriously.
MIT D-Lab has professionally trained, deeply experienced staff members who thoughtfully and systematically measure the impact of our work. Their approach to impact measurement is guided by three principles: integrity, learning, and participation. Read more about MIT D-Lab's approach to measuring impact.
Our impact goals
Better, more relevant products and services reach the users who need them
Expanded livelihood opportunities improve the incomes of people living in poverty
Engaged and creative communities take the lead in tackling new challenges
Vibrant, inclusive innovation ecosystems support new ideas at every level
Development, design, and academic programs tackle poverty challenges in a more participatory way