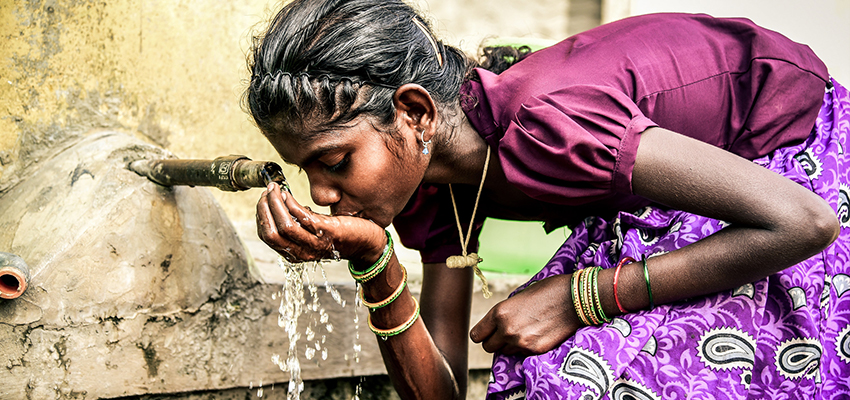 Girl drinking water from a community water tank in Bangalore. Photo: Megha Hegde
Improving access to safe water for household consumption and agriculture
D-Lab works with local organizations to improve access, transportation, storage, and treatment of water *can look at Food and Energy landing pages for language to repeat?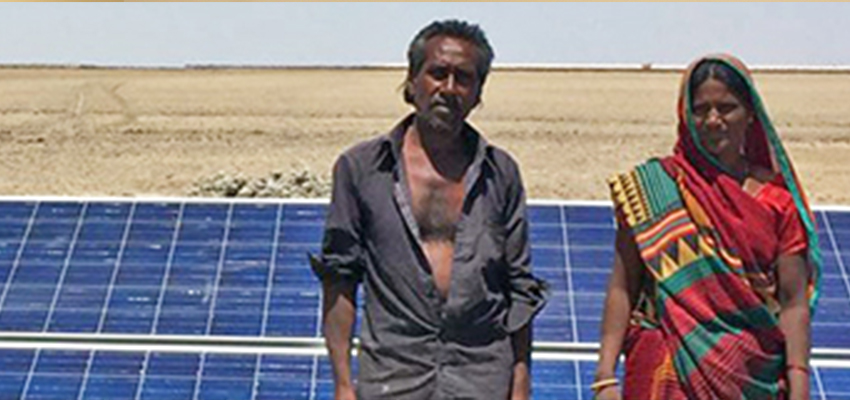 Irrigation plays a key role for smallholder farmers in increasing crop yields and, in many cases, allowing them to cultivate during the dry season, on land which would otherwise be fallow for up to four months of the year. However, many of these farmers don't have access to reliable grid electricity and/or pay the high cost of diesel fuel to pump water for irrigation. As prices for solar panels continue to fall rapidly, solar powered water pumps are becoming more accessible to farmers with small plots of land. CITE evaluated solar pumps for use by smallholder farmers in India. Read more.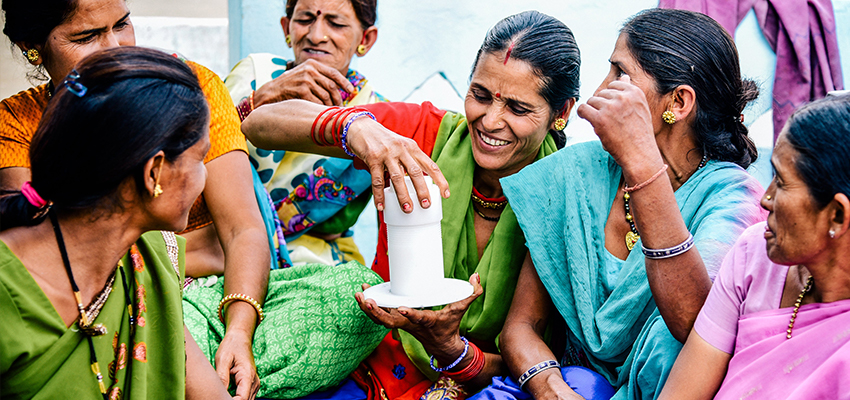 In 2017, with funding from J-WAFS (Abdul Latif Jameel World Water and Food Security Lab), Rohit Karnik, Associate Professor of Mechanical Engineering at MIT, partnered with D-Lab to use a human-centered design approach in the development of low-cost water filters from plant xylem tissue. The team conducted four field studies in different parts of India and engaged over 400 potential users and stakeholders. Findings from these field studies are used to inform the design of filter prototypes. Read more.