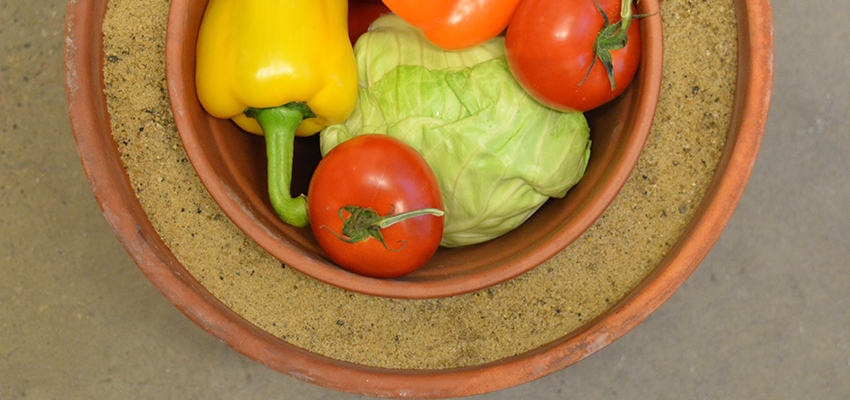 Vegetables in a clay pot evaporative cooling system.
Working with smallholder farmers to improve productivity and food security in resource constrained settings.
D-Lab works with smallholder farmers and supporting organizations through needs and market assessments, technology identification and evaluation, value chain development, and innovation processes in agricultural systems.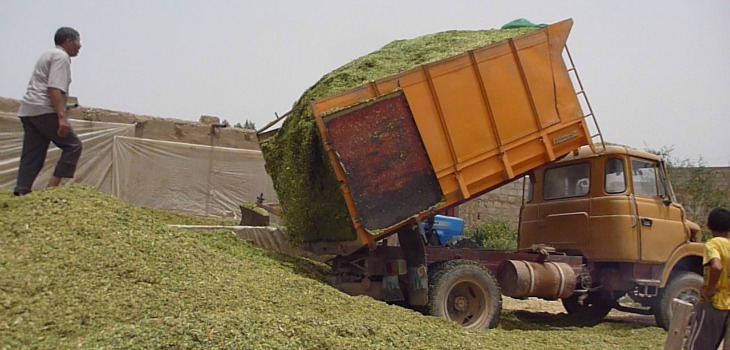 The project Assessment of Potential Opportunities for Use of Digital Payments for Smallholder Farmers in Resource-Constrained Settings began in 2018 through a partnership with USAID's Feed the Future Program (D2FTF). The objective of this research is to better understand the role that digital services can play in the financial inclusion of smallholder farmers in Senegal and Guatemala. Read more.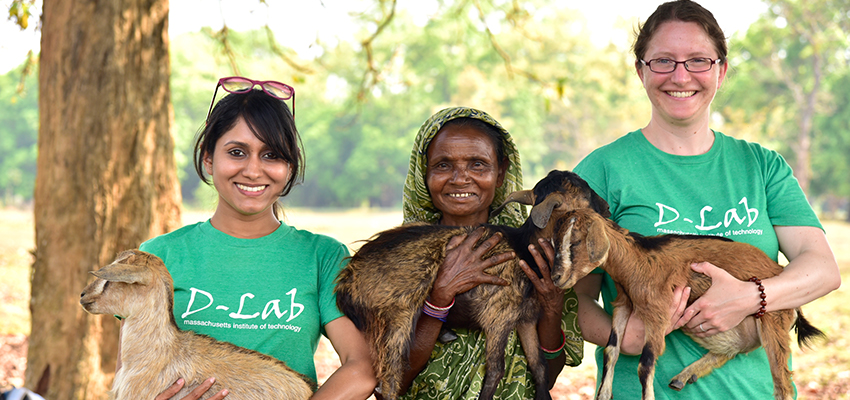 In 2016, MIT D-Lab, in partnership with Heifer International, conducted a qualitative needs assessment to gain an understanding of the practices and needs of smallholder goat herders in Odisha, India. The study revealed several critical needs and challenges, including 1) shortage of nutritious feed and fodder throughout the year, 2) high death rates of goats due to disease, 3) unorganized selling, 4) inbreeding, and 5) unsafe and unhygienic living conditions. 
EVAPORATIVE COOLING FOR VEGETABLE PRESERVATION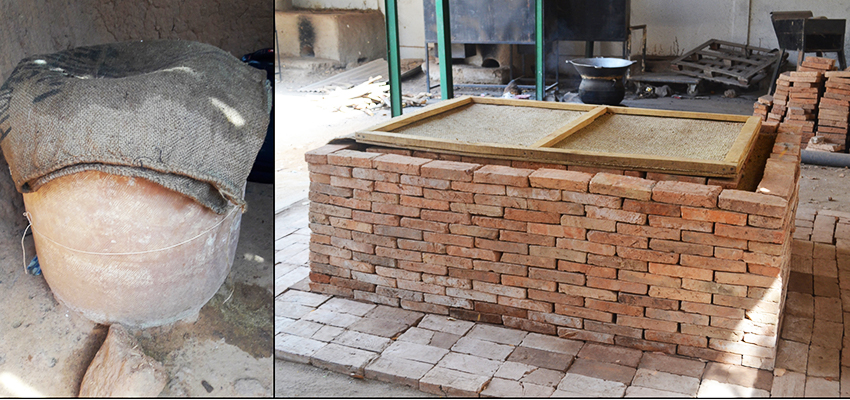 MIT D-Lab, in partnership with the World Vegetable Center, conducted an evaluation of technologies designed to improve the storage of vegetables using evaporative cooling in Mali. The evaporative cooling and storage technologies that were the focus of this research have the potential to improve vegetable shelf life, and because these designs work through the evaporation of water, they are well suited for regions where electricity is either not available or not affordable. Read more.