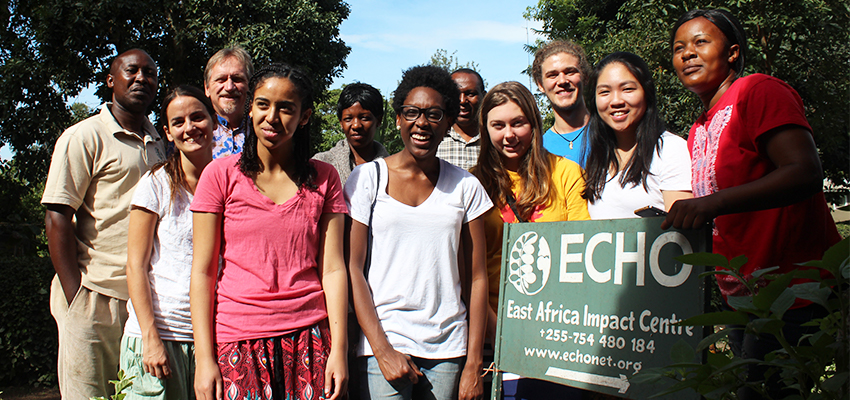 MIT D-Lab students working with ECHO (East Africa Impact Center), Tanzania, 2016.
Collaboration is at the heart of D-Lab's work at MIT and around the globe. We create our projects and programs with a wide range of organizations including social enterprises, community-based organizations, foundations, other universities, corporations, international nongovernmental organizations, government agencies, and multilateral institutions.
Why partner with MIT D-Lab? 
D-Lab is a pioneer in design training, with 16 years of experience in building community capacity for innovation, design, and problem solving for global development. Across our education, research, and innovation practice teams, D-Lab works with its partners to build capacity in:
Participatory design (human-centered design, co-design, and user-generated design) and innovation
Participatory, applied research 
User and community engagement
Social entrepreneurship and inclusive business practices
Technology needs and market assessment
Technology development, adoption, and evaluation
Network building and convening 
D-Lab supports its partners through online and in-person training modules, train-the-trainer workshops, catalytic events and convenings, research and assessment, program design, and pilots intended to test innovative approaches to solving global poverty challenges.
---
Contact
Lauren McKown, New Initiatives & Partnerships Officer