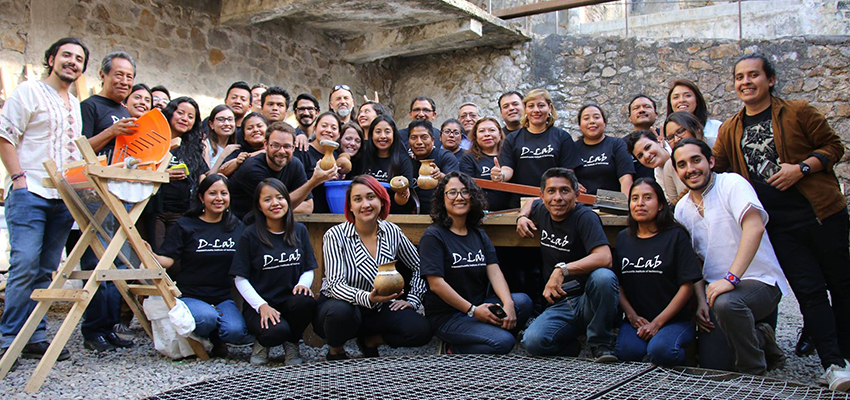 OC3 launch: Creative Capacity Building training, December, 2017.
A multi-stakeholder, multidisciplinary initiative to develop the local innovation and entrepreneurship ecosystem in economically-stressed communities of the Mexican state of Oaxaca.
The OC3 program, launched in 2016, facilitates respectful, inclusive and participatory programs, that include these three foci:
Knowledge exchange: Spaces where the collaborators can share with each other knowledge and experiences that are relevant to their development practices.
Collaboration platforms: Networking events and communication platforms that facilitate the development of relationships and resource exchange.
Community work: Immersive hands-on work experiences in low-income communities to promote participatory research and design methods.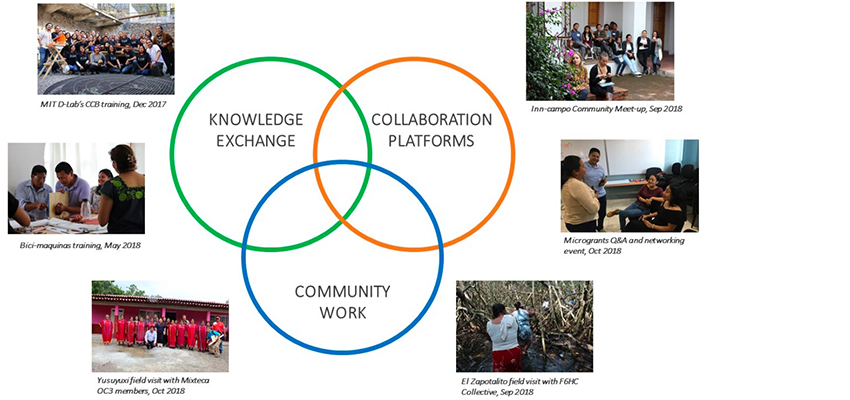 Examples of each of the activities carried out by the OC3 Program
The project has been conceived and executed by the MIT Enterprise Forum Mexico, co-designed with and facilitated by MIT D-Lab, funded by the Federal Government through the National Institute of the Entrepreneur (INADEM) and Oaxaca's State Government through of the Oaxacan Institute of Entrepreneurship and Competitiveness (IODEMC), and implemented in collaboration with 24 leaders representing 22 organizations from six different regions of Oaxaca: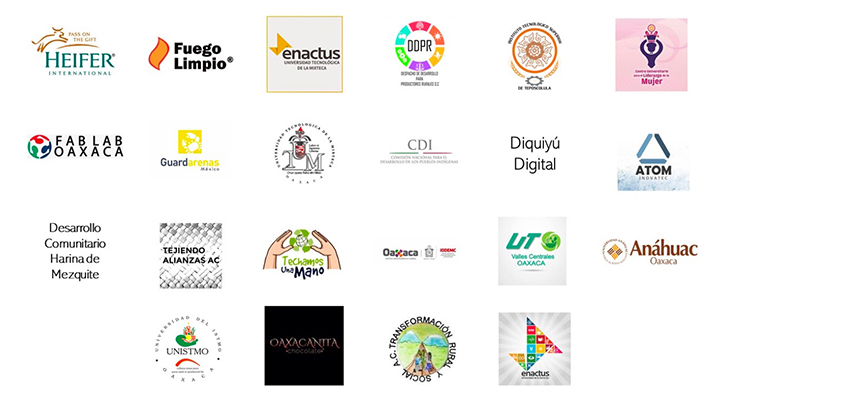 The initiative's work is carried out with the goal of supporting collaborations that can lead to new and improved development practices for the improvement of the livelihoods of community residents living in poverty, while providing practitioners with tools and resources that can lead to sustainable initiatives.
Resources and References
Report of OC3 Catalytic Convening December 2017 - COMING SOON
Report of 1st fieldwork visit to Zapotalito September 2018
OC3 Program 2018 Report - COMING SOON
CCB Zapotalito December 2018 Report - COMING SOON