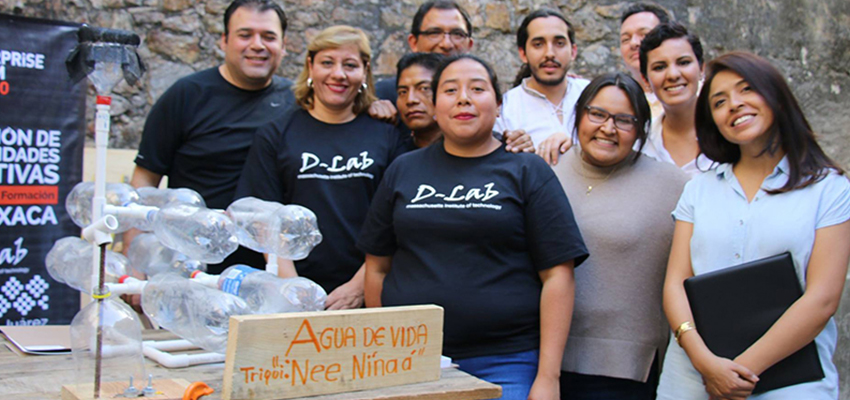 Innovation Ecosystem Builder Workshop, Oaxaca, MIT Enterprise Forum Mexico, 2017.
What is an Innovation Ecosystem Workshop?
Innovation Ecosystem Workshops are one to two-week-long programs that bring together a diverse group of key stakeholders from a specific geographic location in order to practice skills and develop strategies for increased collective action in support of local innovators, entrepreneurs, networks, and communities.  
Participants might include government officials, leaders from NGOs, university programs, makerspaces, accelerator and incubators programs, or other intermediaries, as well as corporate partners, social entrepreneurs, and local innovators, 
Over the course of an innovation ecosystem workshop, participants:
Diagram and analyze the existing ecosystem in order to identify patterns, strengths, and gaps 
Practice applying participatory approaches to address systems-level challenges
Explore the advantages, challenges, and possibilities of collective action
Build foundational connections and collaborative structures for a stronger local innovation ecosystem  
 
Takeaways from an Innovation Ecosystem Workshop
Though takeaways vary per workshop and per person, participants have reported leaving innovation ecosystem workshops with:
Better understanding of local innovation ecosystems, including what components and roles are necessary for an ecosystem to thrive
Case studies from similar contexts of local innovation ecosystem formations, challenges, and pathways
Mapping of the key actors in the innovation ecosystem, including what each actor can offer to others and what support they would like to receive a better understanding of w locally available resources Access to participatory design tools for community workshops
New connections to key actors in their innovation ecosystem
Sample frameworks and case studies for collaborative leadership structures
Post-Innovation Ecosystem Workshop Support
Innovation Ecosystem Workshops are just the beginning of a process that takes time, energy and resources. To ensure a sustainable ecosystem where local innovation can continue to grow, it is critical to support actors after a workshop to ensure they have space, funding, and reason to continue meeting, as well as a common platform for sharing materials and connections. 
Innovation Ecosystem Workshops are our newest form of workshop and we continue to refine the content and collect data in order to better understand the long-term impacts. We have conducted versions of the workshop with global partners in Melbourne, Australia, Washington D.C., Boston, MA, and Oaxaca, Mexico. For more up-to-date data on the outcomes and impact of Innovation Ecosystem Workshops, stay tuned.
More on Local Innovation Ecosystems
---
Contact
Sher Vogel, Global Trainings Manager
RELATED
Creative Capacity Building in Uganda: Qualitative case research into the impact of CCB on individuals and communities
Creative Capacity Building blog posts from the International Development Innovation Network (IDIN)
.