D-Lab Scale-Ups Fellows Growth Lab:
Matching potential with opportunity
We steer clear of the one-size-fits-all top-down curriculum model by putting social entrepreneurs in the driver's seat of their 12-month acceleration journey. Our model is flexible, dynamic, experiential, and aims to solve the biggest problems that the entrepreneurs face when they join our program.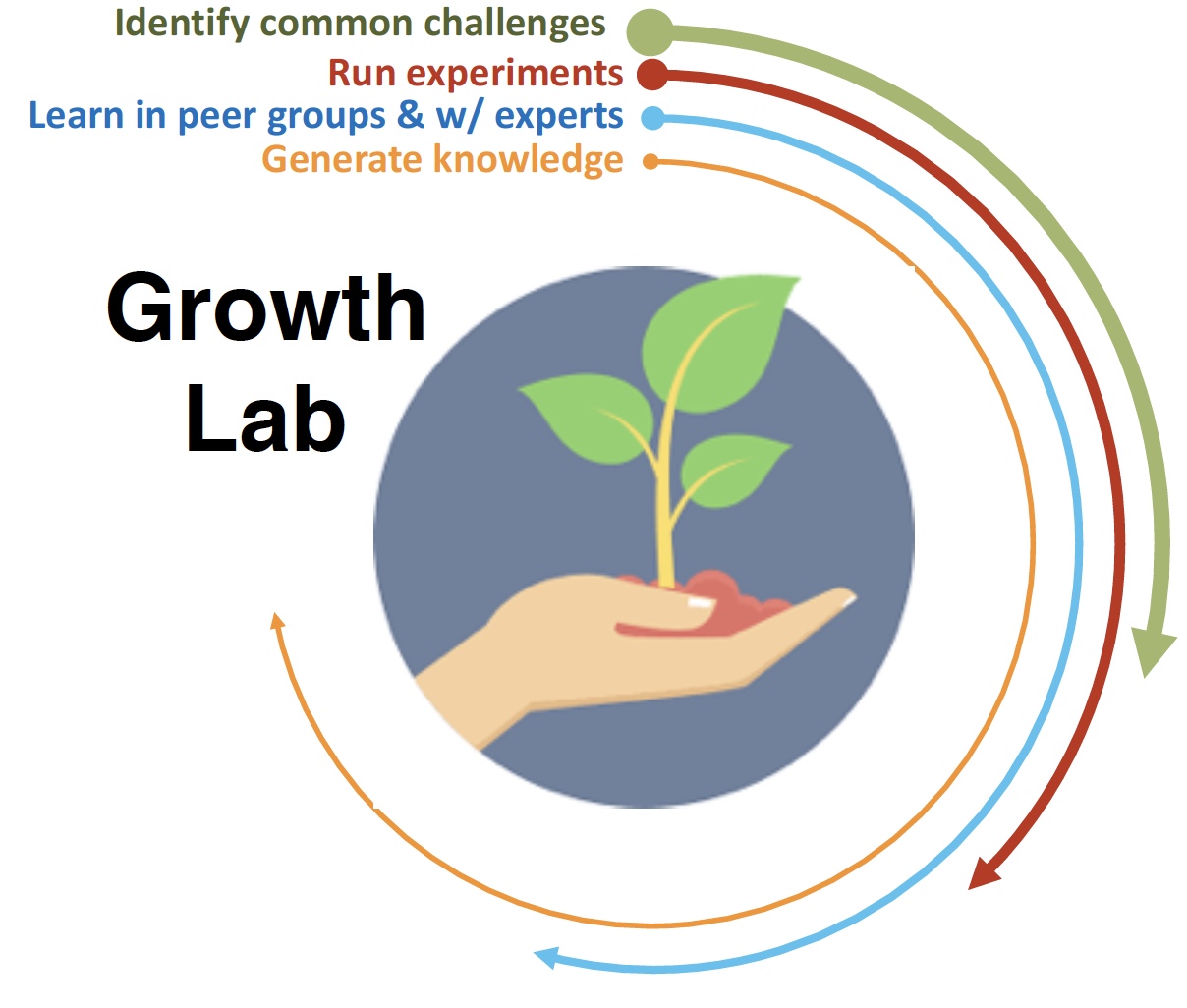 Identify Common Challenges
At the start of each fellowship, we work with incoming cohorts, to diagnose and identify 2-3 common areas for growth (or biggest risks) as a group. We tailor the 12-month fellowship experience around these challenges, energetically seeking the best solutions for local context.
Run Experiments
Each fellow receives 20K in unrestricted seed capital to create unique hands-on experiments around the Growth Lab themes selected that year.
Learn in peer groups and with experts
Dynamic learning and accountability for progress happens in peer pairs; We also convene experienced mentors and practitioners to draw field insights and best practice.
Generate knowledge
As our entrepreneurs tackle critical challenges, we problem solve alongside them, aggregating lessons learned, developing practical tools and guidebooks, and sharing them more broadly.
---
Fellows receive
Unrestricted funding
$20K grant to each fellow for the 12-month period of the fellowship
Mentorship
Coaching by senior experts
Weekly check-ins with the D-Lab Scale-Ups program manager
Capacity building
Tailored assistance around two to three themes that are selected by the members of the fellow cohort
Support services
Access to legal, fundraising, accounting, and other resources
Inclusive design
Assistance applying co-design methods to product and venture challenges
Networks
Peer learning and sharing
Connections to MIT experts and MIT D-Lab classes, inclusive business practitioners, and local innovators