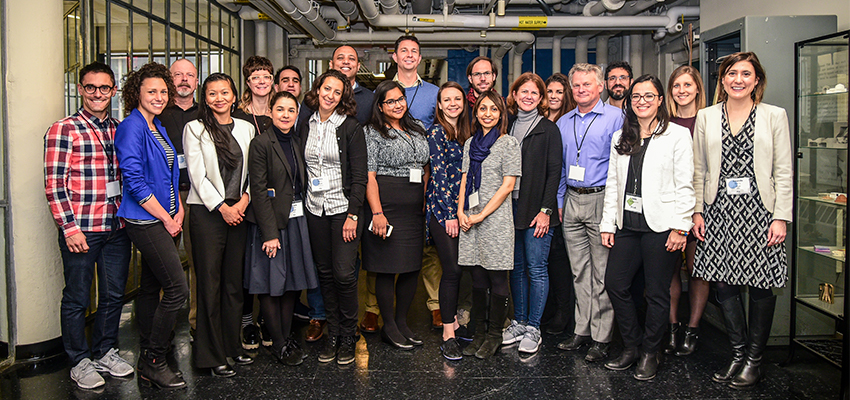 Practical Impact Alliance members and staff, April 2018
The MIT Practical Impact Alliance harvests the power of collaborative learning and action to increase, accelerate, and sustain impact on global poverty.
The MIT Practical Impact Alliance (PIA), organized by MIT D-Lab in 2015, is a network of leaders from diverse organizations with aligned missions who learn, collaborate, and develop best practices together.
Through PIA's activities – working groups, a field-based co-design summit, an annual meeting and MIT student engagement, organizations can increase their individual and collective impact – all while leveraging and supporting the work of MIT programs focusing on global poverty alleviation.
PIA program impact - find out more!

 2018 PIA Program Overview

 PIA At-a-Glance 2017

 PIA At-a-Glance 2016 

 PIA At-a-Glance 2015 
Current member organizations

---
For more information
MIT Practical Impact Alliance website
Contact
Amanda Epting, Practical Impact Alliance Manager