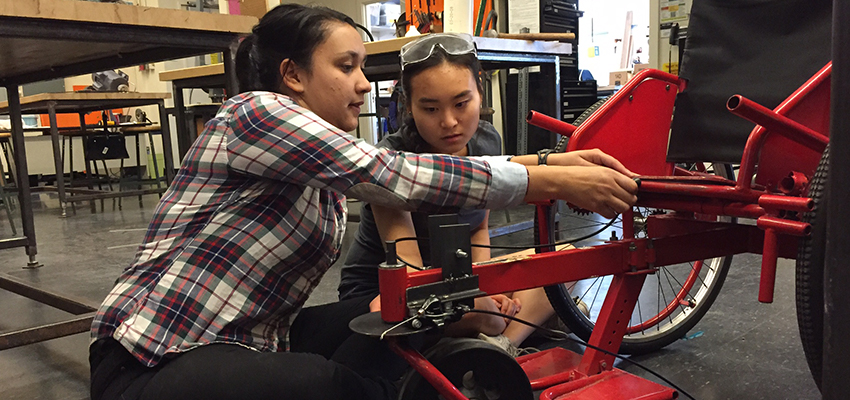 Ta Corrales Sanchez, former D-Lab UROP, working in the D-Lab shop.
Undergraduate Research Opportunities at MIT D-Lab!
Two ways to UROP at D-Lab
1. Join an existing research project with one of our research staff members. Some opportunities are listed on the UROP Advertised Opportunities webpage, but many are set up directly with a staff researcher.
2. Propose a research project you have developed from work done in a D-Lab class or on a D-Lab fieldwork trip.
Funding
Typically, you can obtain direct funding from the UROP office to work on a project with D-Lab. Occasionally, our research staff members have funding for a specific project that can be used for UROPs.
Fieldwork opportunities are sometimes available. If you want to keep working on a project with one of our partners abroad, our staff can find ways to support you!
Eligibility
MIT Students: All registered MIT undergraduates in good academic standing, including transfer students.
Wellesley College Students: Cross-registered Wellesley undergraduates participating through the MIT-Wellesley Exchange Program.
Students participating in an official MIT Undergraduate Exchange: during their semester(s) of study at MIT.
For more information
MIT UROP Office (UROP website)
MIT D-Lab Research Team (See our research webpage for a list of researchers and research groups)